My teammate Emma and I worked on the pre-viz for our commercial this week. Emma worked on refining the camera animation while I helped fix the timing and edited the new pre-viz together. I moved a few shots around so that it flowed or transitioned better. 
I also worked on updating the model for the perfume bottle. I worked on refining the shape of the bottle and modeled the cap and details like the nozzle separately. I did this so that we have the flexibility to work with FX, animation and look development for the bottle. I'm still working on details like the bee on the back of the bottle and Guerlain's logo on top of the cap and on the seal in front of the rope detail on the cap. I was having trouble trying to determine whether the bee design sat inwards on the glass or if it was embossed outwards so I had to look for more references to make sure I get this detail correctly.
While looking for references, I decided to look online to see if I can find the actually bottle and was able to find a miniature version of it. While this bottle doesn't have all the details it still helps with understanding how the detail of the bee sits on the bottle. And the miniature bottle is also made of glass so it serves as reference for look development.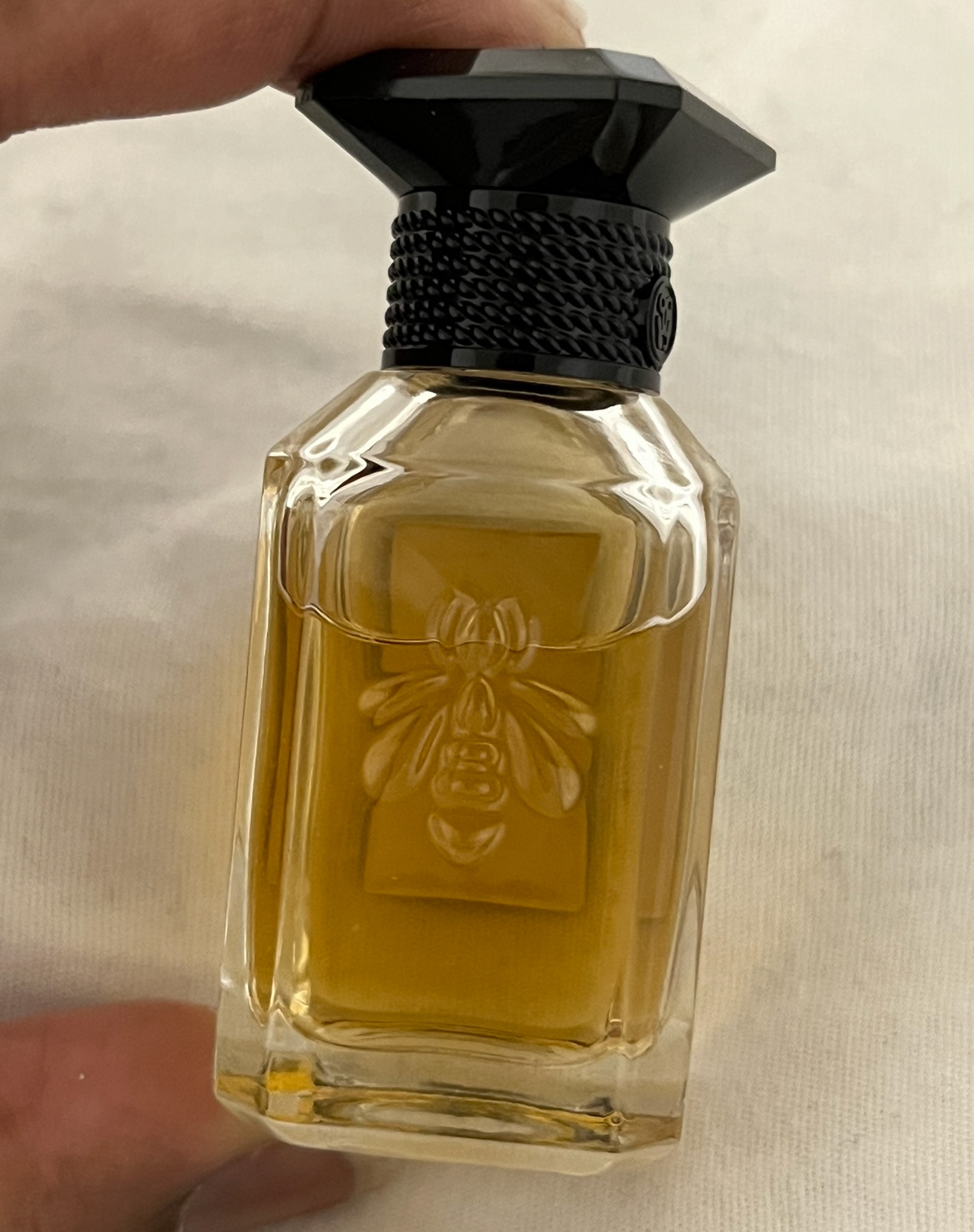 While discussing the look development details with my teammate we were thinking about the font and details of the label on the bottle. I started doing some research on the fonts used by Guerlain and found one that seemed close to the one they had on the label. Since we are working on look development next week, I will work on trying to match this detail as closely as possible to the original label.